By JULES VIVAS
For many, today is a day of love—the best time to give candy, flowers, and other gifts to their significant other, all in the name of Saint Valentine. Originally a Western Christian feast day honoring one to three early saints (all of whom were martyred) named Valentine or Valentinus, the origin of the holiday is shrouded in mystery.
One legend has it that Valentine was a priest who served in third-century Rome, when Emperor Claudius II outlawed the marriage of younger men to grow his army of single (and single-minded) soldiers. Finding the decree unjust, the first Saint Valentine defied the Roman emperor by continuing to perform marriages for young lovers in secret, which led to his execution, as ordered by Claudius II.
Others believe that the true namesake of the holiday was Saint Valentine of Terni, a bishop who was beheaded by Claudius II outside Rome. The third story is about a jailed Saint Valentine who restored sight to the blind daughter of his judge. He wrote her a letter signed "Your Valentine" before his execution.
History aside, the Feast of Saint Valentine, more popularly known today as Valentine's Day, is recognized as an important cultural, religious, and commercial celebration of romance across the world. As such, Valentine's Day is among the most widely celebrated of holidays.
Nevertheless, at this time of where we recognize the importance of self-love, not to mention women's emancipation and extreme feminism, for some people, Feb. 14 is just another day, another 24 hours, or 86,400 seconds. We've listed down other occasions worth celebrating every 14th of the second month of the year. Because, when you think about it, shouldn't love be celebrated every day?
1. THE BIRTH OF LOVE
Some of the biggest names in the Philippines are celebrating their birthday today. This includes artist Heart Evangelista or Love Marie Ongpauco-Escudero, socialite Kris Aquino, and politician Juan Ponce Enrile. Other Filipino personalities to greet on this day are actresses Lourdes Fabares, Roxanne Guianoo, and Donna Cruz, actor John Prats, basketball player Paul lee, and model Marc Saw Nelson.
2. LOVE CURES ALL
In 1928, after leaving a plate of staphylococcus bacteria uncovered, Sir Alexander Fleming noticed that a mold that had fallen on the culture killed many bacteria, discovering the wonder drug, penicillin.
3. BOOK LOVE BOOK CLUB
It's International Book Giving Day. The idea is to spread the love of books, and the goal is getting books into the hands of as many children as possible. This occasion is best celebrated by giving books to family and friends, organizing or attending book swaps, or by donating books to your local library, hospital, or shelter. Today is also Library Lovers Day, a day to honor libraries, librarians, bookworms, and library lovers.
4. HEART'S DAY!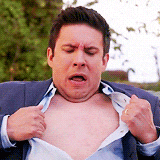 There are various heart or love related, non-official holidays observed all over the world every Feb. 14. One is Have a Heart Day, a child and youth-led reconciliation event that brings together caring Canadians to ensure their children have the services they need to grow up safely at home, get a good education, be healthy, and be proud of who they are. In a more literal sense, Congenital Heart Defect Awareness Day is an annual campaign to remember everyone born with a heart defect, as well as all of the families and friends affected by children with heart defects.
5. LOVE FREDERICK
Today we commemorate the life of Frederick Douglass, a 19th-century abolitionist, writer, and orator, who is one of the most celebrated African American leaders in history. One of the early champions of women's rights and author of Narrative of the Life of Frederick Douglass, an American Slave, he is believed to have been born Feb. 14, 1818, in Maryland. He became one of the most famous intellectuals of his time, advising presidents and lecturing to thousands on a range of causes, including women's rights and Irish home rule.
6. LOVE YOU FROM THE INSIDES AND OUT
National Donor Day is observed by participating in blood or marrow drives or donor registration events. It is also a day to recognize our loved ones who have given the gift of donation, have received a donation, are currently waiting, or did not receive an organ in time.
7. GLOVE LOVE
National Condom Day is a time to promote the use of condoms and educate people about the need for practicing safe and consensual sex at all times. Its aim is to get more people comfortable with purchasing, carrying, talking about, and using condoms during sexual activity. It is also for promoting healthy and safe relationships, and reminding people about the risks of sexually transmitted diseases (STDs) and unplanned pregnancies.