By THE MANILA BULLETIN LIFESTYLE
Vocaloid pop idol Hatsune Miku will once again take the world by storm as she is set to perform at the Coachella Valley Music and Arts Festival this year.
Back in 2007, Miku debuted as a singing vocal synthesizer software called "Vocaloid" through the company Crypton Future Media. Her voice, modeled off of anime voice actress Saki Fujita, has been utilized on over 100,000 user-generated songs, with more than 4,000 now sold through record label Karent.
The computer program takes on the image of a 16-year-old girl with turquoise twin tails. She's been performing live in Japan, selling out arenas. Her first actual appearance on stage was back in 2009 at Japan's Saitama Super Arena. She had also gone on to perform on The Late Show with David Letterman, at the 2011 Anime Expo, and she'seven opened for Lady Gaga's ArtRave tour.
Joining the Japanese music icon on stage will be the legendary Korean boyband BIG BANG, who will perform their first US show in half a decade. Also listed on the lineup are the Seoul rap trio Epik High, another (but this time real) Japanese pop singer Kyary Pamyu Pamyu, and various other international artists from all over the globe.
This isn't the first time Coachella used holograms. Who can forget the surprise Tupac hologram projected on stage during the headlining set of Dr. Dre and Snoop Dogg, back in 2012? The event has since evolved, with organizers making effort to expand and adapt to the taste of international market, as seen in the past few years with the rise in Latin and Asian artist features.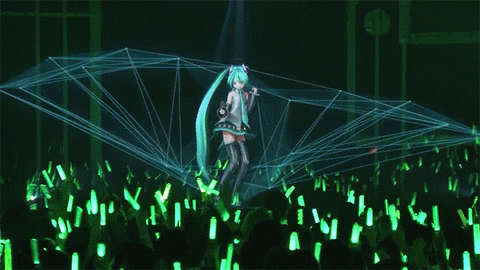 Coachella Valley Music and Arts Festival returns to The Empire Polo Club, Indio, California, and will be held from April 10 to 12 and 17 to 19. Unfortunately tickets for the first weekend of Coachella are sold out. For more info or to purchase tickets to the second weekend, visit the event website.