By ELLA LAXA-PANGILINAN
I can vividly remember the first time I enrolled in college. I was eager to study art history, as I intended to develop a foundation before I opted to pursue design school. It was a shock to find out that, only four other people, out of thousands of students, enrolled in the same course. While it was disappointing to realize that there were very few people my age who cared about this course, this fueled my desire to immerse myself in understanding Philippine art and appreciating local artists. And over the past few years, I am encouraged by seeing increased efforts to engage the youth in art.
The website art-list.com is a platform that aims to help the local art community grow by creating content that gives artists exposure. I asked its founder, Julio Villafuerte, why he thinks the youth should be exposed to art. "It's important to add beauty into your everyday life," he answered. "Art will do that for you. The younger you start exposing yourself to beauty, the better your life will be."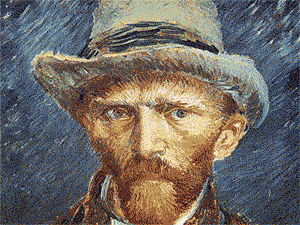 I couldn't agree more.
Every February in the Philippines, we do not only celebrate the season of love. Since 1991, Proclamation No. 683 has declared this month as National Arts Month. According to the Department of the Interior and Local
Government: "The celebration aims to showcase and document excellent artistic expressions; promote the unique identity and values of local communities; rally local government support for fine arts and cultural programs; provide opportunities that harness and strengthen local artists."
This means that if you want to start exposing yourself to the local art scene, now is the best time to do so as there are so many events happening.
If you do not know where to start, here is a quick EDIT to help you dive into Philippine art appreciation:
National Museum of the Philippines
If you want to truly explore what Philippine art is, I think it is always beneficial to have a basic understanding of our country's history and how it was portrayed visually. It will serve as a great foundation to comprehending the progression of our history and its representations. The museum also joins the celebration of The Philippine Arts Festival, "Ani ng Sining."
Museo Pambata
The museum's mission and vision is "to strengthen the knowledge, values, and cultural identity of Filipino children through fun learning experiences, interactive exhibits, and advocacy programs." While these are primarily geared toward the interests of children, it is a fun alternative if you want an experience that doesn't take much out of you to grasp.
Every Saturday, they have arts and crafts, shadow play, and bayanihan dancers. They have a new exhibit coming this Feb. 15 called Batang Katutubo.
Art Fair Philippines
Now on its eighth year, Art Fair provides a great venue to get exposed to a wide variety of contemporary artists and their works. Happening from Feb. 21 to 23 at The Link Carpark in Makati, you will get to experience the art of today through visual works, interactive installations, films, talks, and more!
#10DaysofArtPh
Exposing yourself to art isn't just about viewing works on a panel. If you would like to deepen your exposure to enhance your art appreciation and celebrate the best in Philippine art, there will be talks, workshops, events, and exhibitions throughout Makati from Feb. 14 to 23. Check out the website to view the full list of happenings and schedules.
art-list.com
This is should be your go-to guide to the local art community. The platform provides content on artists, exhibits, galleries, and more. It is best to subscribe so you get the latest news. You can go through the featured works of up-and-coming artists. If you see a piece that speaks to you, it can even be purchased through the website.
Before you start your visits, I think it is also a good idea to be mindful of art viewing etiquette. Here is a list from social cards that Art Fair Philipines published two years ago:
First, do not touch the art work. Look with your eyes, not with your hands.
Second, take a few steps back to view the artwork. Standing too close may damage or obstruct the view of others. • Third, do not bring large, heavy, or bulky bags, or pointed objects, such as umbrellas or selfie sticks. •
Fourth, if photographs are allowed during the exhibitions, turn off your camera flash.
Fifth, leave your food and drinks outside. • Sixth, remind children not to let their excitement infringe on the viewing experience of other visitors.